Pin the Tail on the Donkey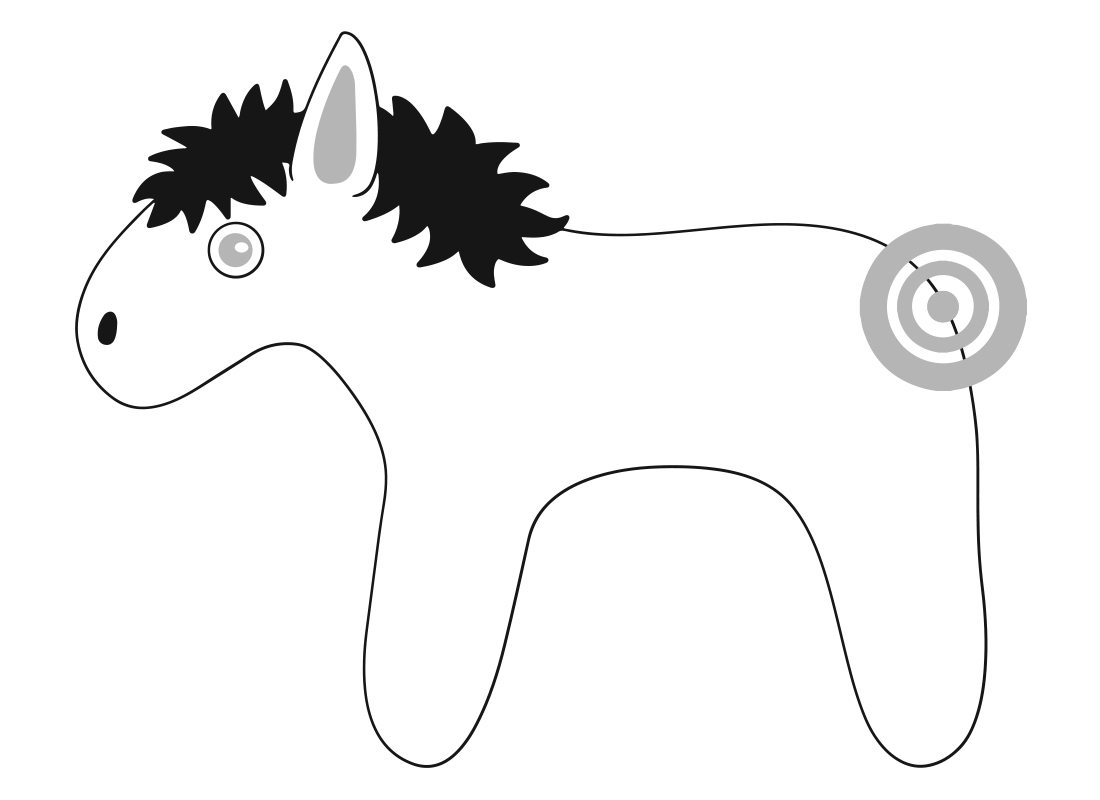 INSTRUCTIONS
Click to follow the five steps below (courtesy of wikiHow). Do your best not to tumble.
Blindfolding
Use a dark-colored cloth to thoroughly cover the participant's eyes and prevent cheating. A colored bandana works well.
Spinning the Player
The player is spun in a circle five to 10 times. Disorientation adds humor and difficulty to the game. Spin the player an appropriate number of times for his or her age. You may consider not spinning young children. The objective is minor disorientation, not excessive dizziness.
Pinning the Tail
Hand the blindfolded player each of the four tails, one at a time. Allow him or her to attempt sticking or pinning it over the "X" on the donkey's rear end. Help the blindfolded player to face the image of the donkey before beginning to walk forward. To avoid potential injury, consider leading smaller children to the donkey.
Sharing the Wealth
Allow everyone to have a turn. The remaining players are blindfolded, spun and allowed to pin a tail, one-by-one. Leave all of the donkey tails pinned to the location they have been placed, until every player has had a turn. Use a pen or pencil to write player initials at each tail placement, as they are pinned. Initialing is only necessary if the players' names or uniquely identifying decorations are not already on their tails.
Determining the Winner
The winner is the player whose tail is pinned closest to the marked "X." Remind young children that the game is about having fun, stumbling around and being silly. It's not about winning or losing. There's plenty of time for that later.